Un beau salon et de beaux voiliers
Cette année, le week-end de Pâques réunit tous les tous les amoureux des bateaux, de la voile et du vent,  avec plusieurs salons nautiques. L'occasion pour nous de vous présenter nos voiliers disponibles pour vos premiers congés ensoleillés.
Retrouvez-nous :
Aux Nautiques de Port Camargue du 14 au 17 avril 2017
A Etel du 22 au 23 avril 2017
Pour illustrer la facilité d'utilisation et la haute qualité de construction, seront présentées, le plus grand et un des plus petits de nos bateaux transportables : 
– La Gazelle des Iles,  petit voilier transportable à moteur électrique
– La Gazelle des Sables, ultra ludique et ultra pratique voilier auto-redressable
Vous transitez vers l'Ouest pour vos congés ? Faites une pause sur notre site de production !
Vous ne pouvez pas vous déplacer ? Demandez votre RDV téléphonique personnalisé !
Passionnés de nautisme, ne manquez pas cette occasion, inscrivez-vous !
Contactez Marie :          +33(0)661 38 17 80            contact@lagazelledessables.com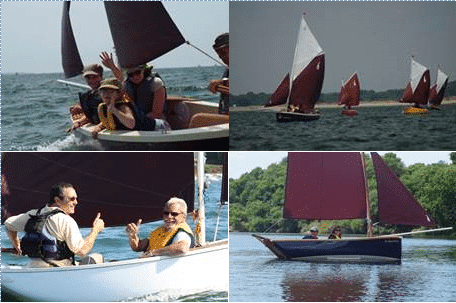 ___________________________________________________________________
Les Ateliers de La Gazelle des Sables at April boat
Hello boating enthusiasts and friends of water sports !  April is the month of boat shows, Time for us to show you some of our dayboats available for springtime.
Find us :
Les Nautiques de Port Camargue from 14th to 17th avril 2017
At Etel boats show from 22th to 23th avril 2017
We'll show how easy our biggest boats are and the funniest way to sail with one of our smallest daysailers :
– La Gazelle des Iles , electric motor daysailer
– La Gazelle des Sables, self righting sailing dinguy
You go west for your holidays ? Have a break on our production site !
You do not can move? Ask for your personalized conference call !
Contact Marie :          +33(0)661 38 17 80            contact@lagazelledessables.com
Note : if you encounter difficulty to receive our e-mails, please add the address   contact@lagazelledessables.com to your address book.